HACCP Australia
HACCP is an internationally recognised method of identifying and managing risk. Certification indicates an active effective food safety program and provides vendors, the public and government sector bodies a high degree of comfort that food safety is a critical component of the food business and is well managed.
SQF
SQF is a globally recognized system for retailers and foodservice providers who require a rigorous, credible food safety management system. We use the tick logo (don't use this one as it's a mock up) not the SQF institute logo.
BSI
Certification body that audits LVP against SQF (Comprehensive Food Safety and Quality Management system), HACCP.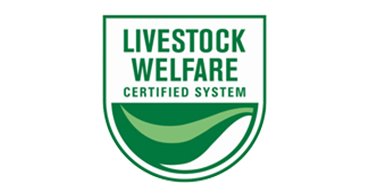 Livestock Welfare Certified System
Australian Animal Welfare Certification system – the Livestock welfare certification system is a voluntary program that is independently certified (by AUS-MEAT) and designed to demonstrate the processors commitment and compliance to best practice animal welfare standards. LVP is certified.
AUS-MEAT Limited
AUS-MEAT Limited is a certification body that operates under internationally recognised Quality Management Systems (QMS). AUSMEAT ensures certified processors across Australia meet a uniform standard (e.g. same as other abattoirs in terms of carcass dressing, labelling, primal cut name/description). AUSMEAT is responsible for the development of standards:
– Quality standards and specifications of meat and Livestock
– Uniform description (language)
– Uniform in: carcass measurement(carcass trim, hot weight, dentition(age), fat thickness)
Aust Govt – Dept of agriculture and Water resources
We have our Export Registered Establishment Number (618) through this department. To obtain this LVP has achieved export standards in Good Hygienic Practice, HACCP, Product Integrity and Importing Country Requirements.